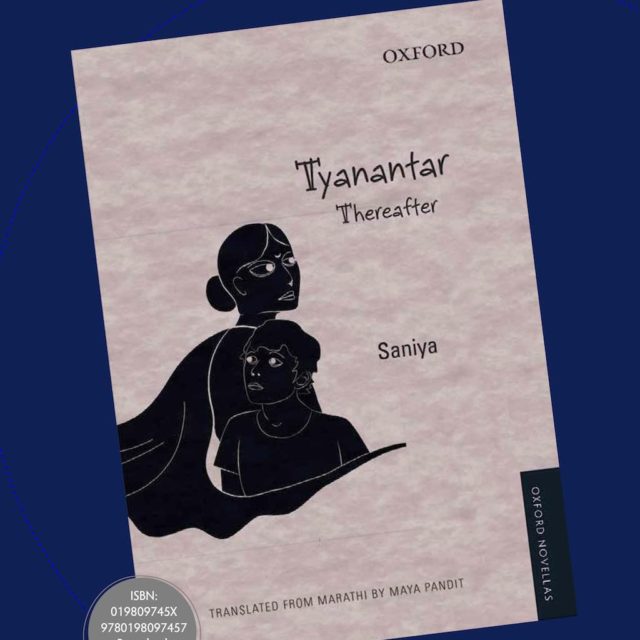 From Marathi
Publisher:

Oxford University Press

Published:

February 2, 2014
Amazon
Because there is no equivalent for 'love' in Marathi…. Not affection, not lust, compassion, pity … feeling of love … I love you … I love my friend … I love him … I love her … I love my nation … I love god … I love beauty … I love this book … that colour … I love butterflies … batatawada … Bombay … bhelpuri … deep blue sea … Dilip Kumar … I love this … that … I love you more than him!
One day, with no warning at all, Radhika's husband Lalit leaves her.
Not for another woman, but to find himself. Distraught at first and then angry, Radhika proceeds to rebuild her life and even steers it on her own terms.
Saniya excels in creating an atmosphere which suffuses the novella with both sentiment and emotion that flows without break till the end of the narrative. There is a constant knitting of the past and present, building up, however, to a satirical resolution of sorts in the present.